Are you unhappy with your smile? Take a look at our cosmetic procedures that will improve the appearance of your teeth quickly and effectively.
Porcelain Veneers
Porcelain veneers are thin facings of tooth-colored porcelain that slip over a tooth to improve its appearance. At Utah Valley Dental Care we use these veneers as one of the most effective ways to cover imperfections such as chips, permanent stains and even crooked teeth. As your American Fork dentists, Dr. Harding or Dr. Bott will begin by removing a layer of tooth enamel so that the veneer can be more easily bonded to the tooth. Once this is completed, they will take impressions of your teeth and send them to a dental laboratory where the veneers are produced. At your next appointment the newly created veneers will be bonded into place. We use a high quality tooth colored porcelain that is valued for both its beauty and durability. If you are searching for a practice that specializes in porcelain veneers in American Fork, UT, or the surrounding areas of Lehi and Pleasant Grove, choose Utah Valley Dental Care for the best in cosmetic dentistry. Contact our office today.
Cosmetic Bonding
Cosmetic bonding can be used to restore function when teeth are broken or chipped, but it is also extensively used at Utah Valley Dental Care for patients who want a simple way to improve their smile. Cosmetic bonding uses a composite resin material that, unlike crowns, veneers, or bridges, can be applied during a single appointment. The first step when applying cosmetic bonding is to score the teeth to be treated. This helps the material bond to your natural tooth. Then we will coat the surface of your tooth with the resin and apply a special light in order to set it into its permanent position. Once this is completed the procedure is finished and your newly created smile should give you a look that perfectly blends with your natural teeth. The key to these results is taking the time to match the veneer to the natural tooth color, something that Dr. Bott and Dr. Harding are highly skilled in doing. For more information on improving your smile with cosmetic bonding in American Fork, Lehi, and Pleasant Grove, UT, contact Utah Valley Dental Care.
Tooth-colored Fillings
If you are looking for a simple and effective way to improve your smile, consider the option of replacing your old, amalgam (silver-mercury) fillings with new, composite resin, tooth-colored fillings. Not only are amalgam fillings dark in color, these old fillings have raised health concerns based on the mercury they contain. Dr. Harding and Dr. Bott use only the newest materials that are aesthetically superior and that have been proven to be safe and strong for their patients. They can have your old fillings removed and replaced with new tooth colored ones in only one single, short appointment. There is no reason not to enjoy a new, aesthetically restored smile, so visit our office or contact us for a consultation on tooth-colored fillings in American Fork, Lehi, and Pleasant Grove.
Teeth Whitening
Another option for tooth whitening in American Fork, UT, is in-office professional tooth whitening. Many of Dr Bott's and Dr. Harding's patients prefer this to the at-home method because it offers much faster results. In an appointment that lasts about an hour, your teeth can become as much as nine shades whiter.

Opalescence® Whitening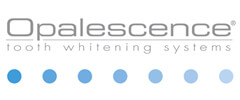 At Utah Valley Dental Care, you have the option to whiten your teeth in a single appointment using Opalescence BOOST®. This is by far the most advanced whitening system that has been created to date. We will simply fill a set of bleaching trays with a highly concentrated version of Opalescence® gel and place them over your teeth. The gel is activated by a chemical reaction. This is far safer than laser light frequencies used at other dental practices, where ultra violet light can cause a burning sensation and swelling to occur on a patient's gums and lips. Using Opalescence BOOST®, complete whitening results are seen after a single one-hour appointment. You will walk out of our American Fork, UT office with the bright, beautiful smile you always wanted. If you are looking for fast noticeable results for whitening your teeth in American Fork, Lehi, or Pleasant Grove, contact us for additional information.

Zoom® Whitening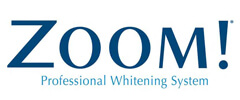 There are many reasons to choose whitening, but for most people it is done simply because they want to feel good, look great, and make a memorable impression. All these benefits are available to you because a beautiful smile is now only a single appointment away. We have never been more excited about offering a new service to their patients than they are about the Zoom! ® In-Office Whitening System. Why the excitement? What used to take up to two weeks of daily applications at home can now be done in one office appointment that lasts just over an hour. It's truly a breakthrough. Your teeth will be several shades lighter and brighter, and you will feel great about how you look. The professionals at Utah Valley Dental Care would like to help you get there, so please contact our office right away for Zoom! ® teeth whitening in American Fork, UT, as well as the surrounding areas of Lehi and Pleasant Grove.
Call us today to take care of all your dental needs. You can reach us at

801-763-9080

, visit us, or Request an Appointment here.